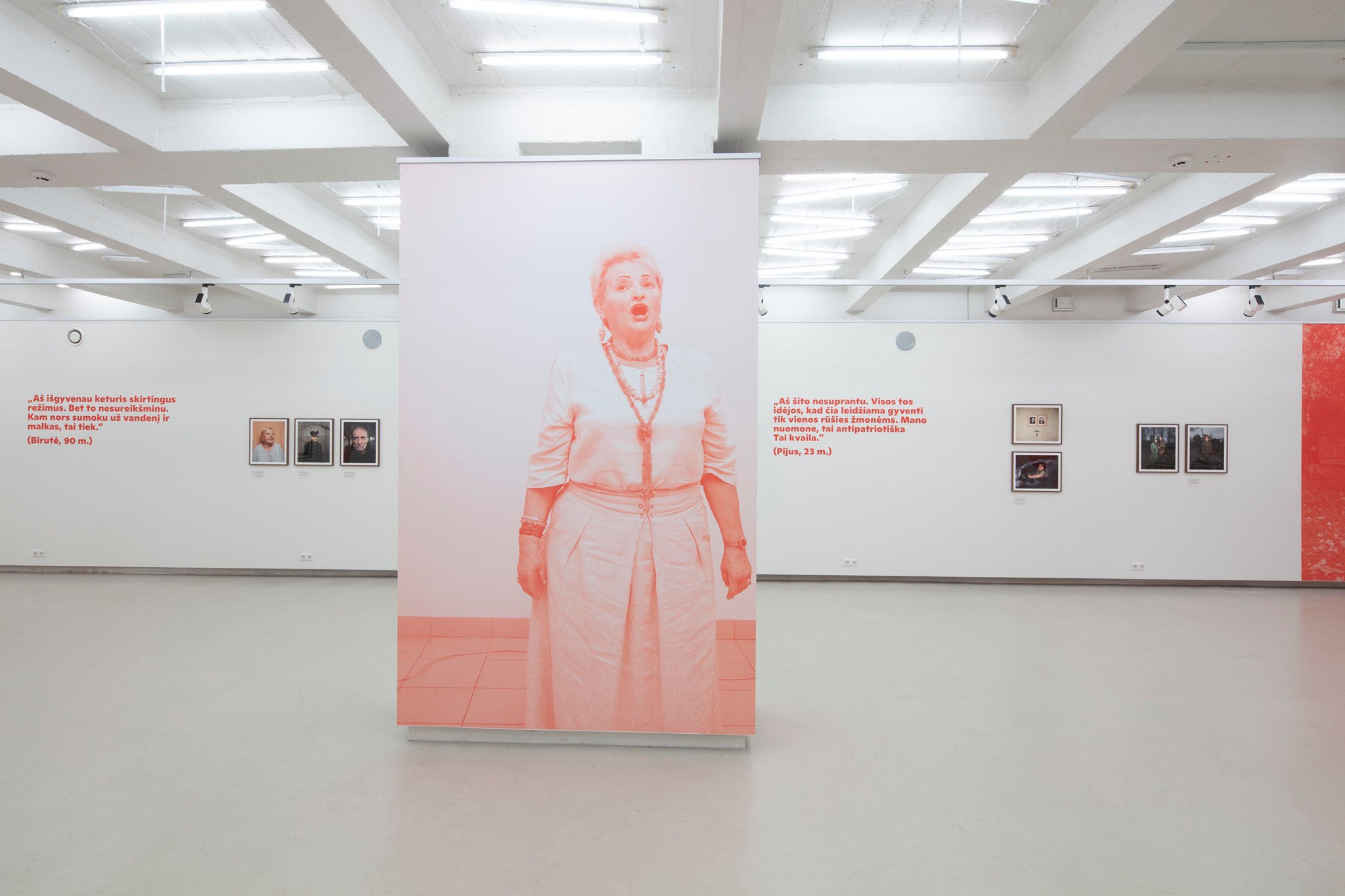 On May 28 (Thursday), 5 p.m. conversation with the authors of the exhibition and the accompanying publication "The Former Capital" – photographer Rob Hornstra and writer Arnold van Bruggen will be broadcasted live on Kaunas Photography Gallery Facebook account. The conversation will be held in English, later the Lithuanian translation will be added to the recording.
Last year the duo from the Netherlands started developing the project "The Europeans" in Kaunas Photography Gallery residency programme. "The Former Capital" is the first regional chapter of The Europeans. It's published as a book, an exhibition and a virtual walkthrough. "The Former Capital" is a region where in the wake of newfound independence, nationalism and militarism are on the rise. The search for a strong, own identity is strengthened by a stagnating economy and the consequences of depopulation. The surge of globalism, open borders and a new morality often clashes with those clinging to the values of the conservative class.
Rob Hornstra, born in 1975 in the Netherlands, is a Dutch photographer of predominantly long-term documentary projects. He is currently also head of the photography department at the Royal Academy of Arts in The Hague. 
Arnold van Bruggen, born 1979 in the Netherlands is a Dutch writer and filmmaker. Together with Rob Hornstra he made the longterm The Sochi Project about the region around Sochi, where the Olympic Games were held in 2014. 
We invite you to watch the conversation via the following link: https://www.facebook.com/Kaunasgallery.lt/. Those who do not have a Facebook account will be able to follow the broadcast as well. If you want to pose a question, please send it by e-mail to gintare@kaunasgallery.lt or leave a comment during the interview.
Exhibition runs through June 14th, admission is free. 
Exhibition is supported by Lithuanian Council for Culture and European Cultural Foundation.