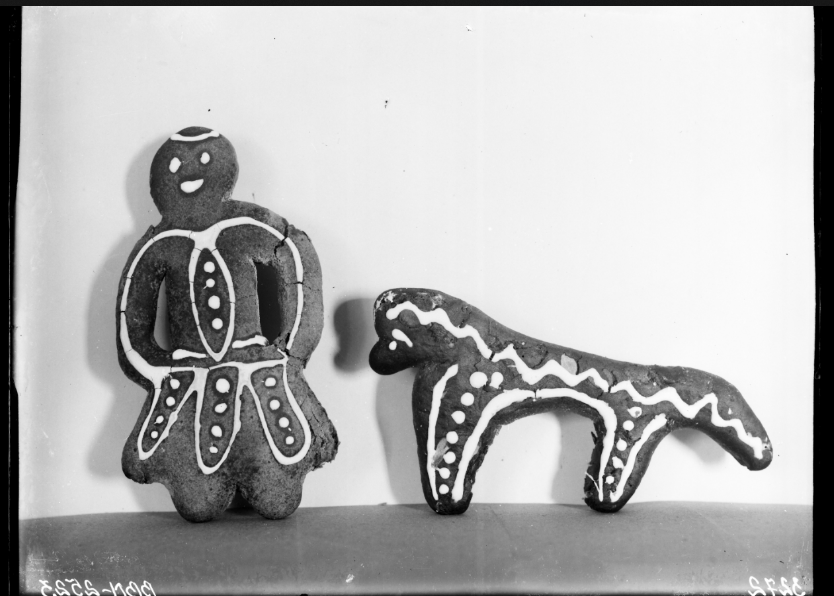 From 6th to 28th of January in Kaunas Photography Gallery will be held Balys Buračas exhibition "Rabbit's Pies".
Photographer Balys Buračas (1897-1972) captured the life and traditions of Lithuanians. The exhibition Rabbit's Pies tells stories of the daily lives and rituals of people in the 1930s, using the sculpture-like figures made from cookie/cake dough – rabbit's pies.
Rabbit's pies were treats for children – these were supposed to be given to kids by rabbits they'd meet on the way home. Birutė Imbrasienė, researcher of the Lithuanian culinary heritage, notes that different bread, cakes and other similar goods could be referred to as rabbit's pies. Decorated cakes were baked not simply for consumption but also to bring children joy; the figures could even have families, homes and pets of their own.
The decision of the photographer to shoot these treats for kids allows us to see how the making of such pies could become an opportunity to turn gloomy days into happier ones for grownups too. B. Buračas chose a neutral background that would help observers concentrate on the fairly primitive shapes and forms of the figures, making each photograph seem like a portrait of a decorated food sculpture. One can witness a symmetry that's typically found in traditional Lithuanian ornaments here, it then finally becomes an uneven, mushy one. These aren't just plain examples of the culinary heritage – they're certain temporary sculptures created especially for children's entertainment.
Buračas (1897-1972) is a photographer, folk artist, ethnographer, publicist, museum enthusiast and an expert on Lithuanian traditions and folklore. He acquired a photo camera with bellows in 1915 from a German, exchanging it for a stick he carved out himself. He was a keen and consistent photographer since 1928, also one of the first artists in the country to use a camera for ethnographical purposes, shooting rituals, landscapes and people from various regions of Lithuania. It was his aim to show the authentic life of those days. Collaborating with representatives of foreign press and several publishers, eventually he received a gold medal for his collection of ethnographic images at the Parisian exhibition of art and technology in 1937. B. Buračas was also an author of ethnography-focused texts; he gathered valuable information, songs, examples of Lithuanian folk traditions. Photographer Aleksandras Macijauskas once said that Buračas captured the whole body of Lithuania at that time.
This exhibition is sponsored by the company Pro sprendimai.