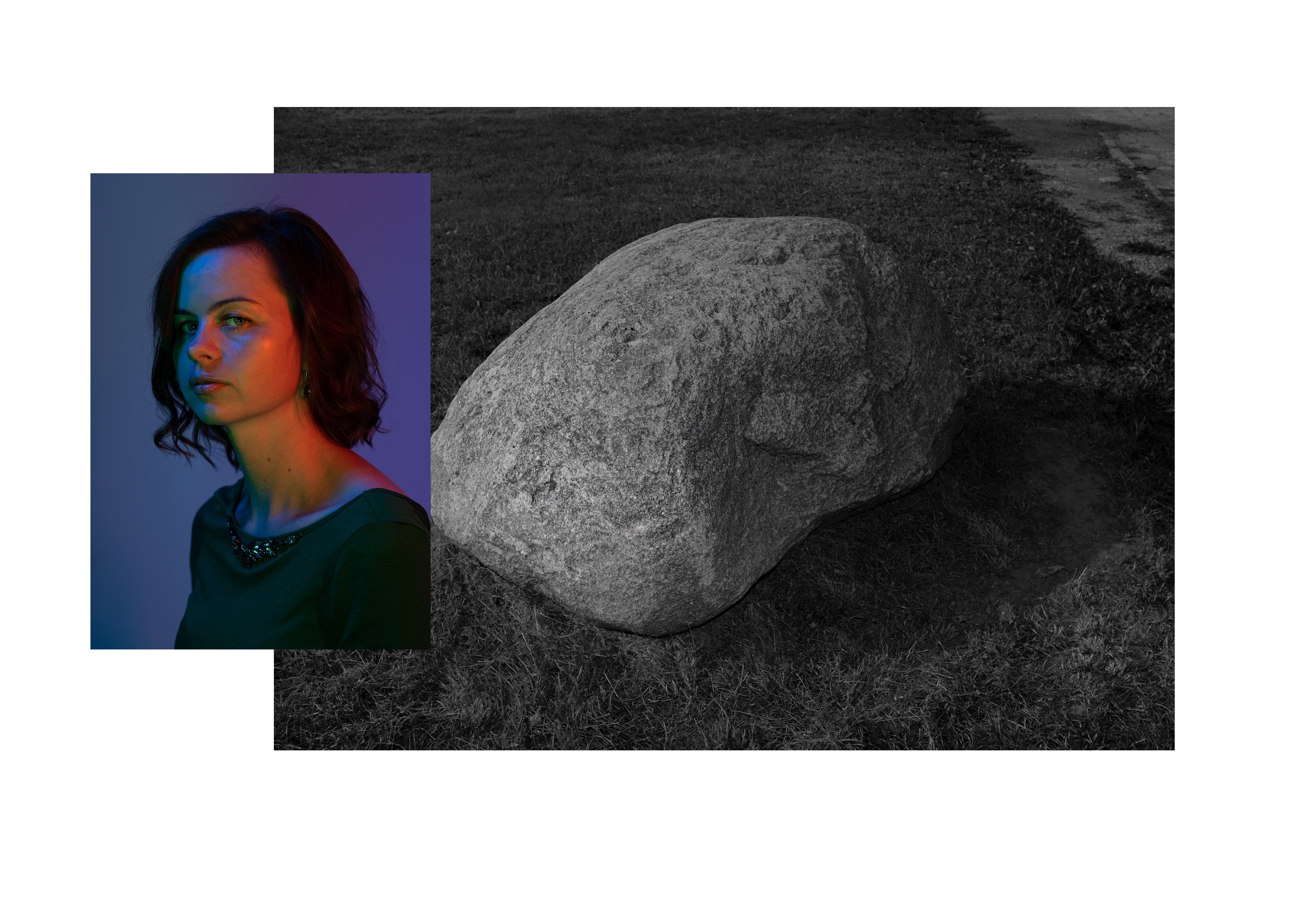 On October 15th, 5.30 pm Ieva Baltaduonytė will give a presentation about her Kaunas Photography Gallery residency project.
Migration is a phenomenon affecting millions of people worldwide and it's an inseparable part of our society and development as human beings. The international media nonetheless have generally a narrow range of strategies on how to visualize the statistics of migration, as well as how to explain the tension and contradiction between critique and idealization of the possibilities and the hardships of migration. Important aspects such as the process of transition and integration are often overlooked.
Neverland analyses an important part of migrant's life – a psychological impact and the aftermath. Once a person moves, their perception and understand of attachment and (existential) location changes. It could now be described as living in the in-between state, in other words – never landing. According to Freud, individual detaches from a loved object 'bit by bit' 1917 – the same way a migrant bit by bit detaches from his/her past self, past home, memories, while unconsciously mourning over what they have left behind.  For some, this results in never truly settling in a foreign land.
Neverland is a based on psychoanalysis. Driven by unconscious longing and unclearness, in order to resolve my own somewhat traumatic experience of migration, I returned to my hometown of Kaunas after 14 years of living abroad. I chose photographic medium to be the tool that helps me to assimilate with my home town which I left as a teenager. Photography has always played an important role in the movement of people, identities, and ideas across time and space, especially in the human crossing of geographical and cultural borders.
What I learnt through this photographic journey and analysis, is that a migrant is unaware that the interpersonal scene back in his/her home country is not the same as it was before they left. The time did not stand still; parents aged, friends moved on and their roles changed. The house he/she grew up in is now occupied by new residents. The realization comes to mind, that you have been mourning for an imaginary place that only exists in your memory and that you have left very few, or no actual traces behind.
I returned to Šilainiai, where I grew up to find those traces and to photograph them as artefacts that speak of my past. What I found is that the place per se has moved on, apart from a couple of stones, trees and streets, that were still there, soaking up the time.
Another part of Neverland project is anthropological study of human movement and 'reverse' migration – series of portraits of Lithuanian (ex)migrants, who have returned back home after living abroad from anywhere around 6 months to 15 years.  I was interested in finding people who could I relate to and in hearing their personal stories.  Talking to them lead to discovering that there are similarities in every (ex)migrants story that adjoins them all, thus affirming the complexity and multiple psychological shades that migration entails.
To conclude – like Peter Pan, a migrant does not want to grow out of his Neverland or accept that his country, as he knew it, has changed. He doesn't want to mourn either, because doing so would mean losing home forever.
Kaunas Photography Gallery residency programme is partly supported by Lithuanian Council for Culture.