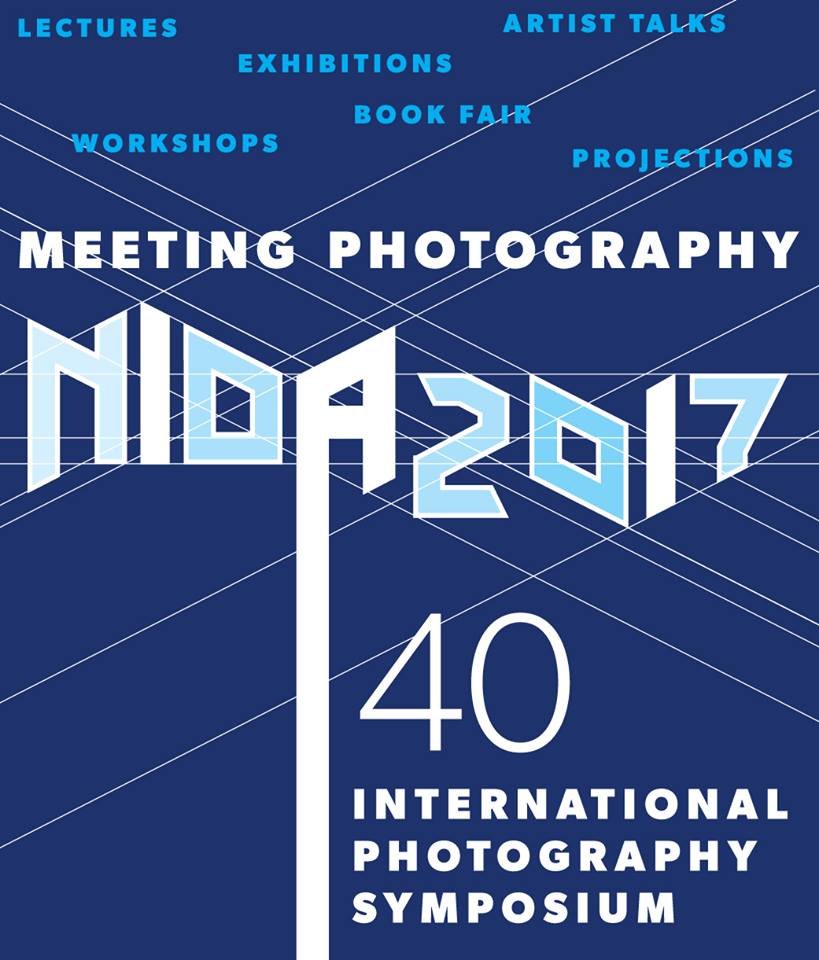 2017 09 04 – 09 10
Nida culture and tourism information center "Agila"
Nida Art Colony (E. A. Jonušo str. 3)
Lectures, workshops, exhibition openings, portfolio reviews, Photobook's market, open air projections in public spaces will take place during the photography symposium "Nida 2017. Meeting Photography". Photography competition "We are photographing Nida" will be organized together with Nida culture and tourism information center.
Monday 09.04 Workshops and portfolio portfolio
10.00 – 18.00 Portfo.LT project. Portfolio review (VAA Nida art colony, E. A. Jonušo str. 3)
Starting workshops
Tuesday 09.05 Opening day
10.00 – 17.00 Portfo.LT project. Portfolio review (VAA Nida art colony, E. A. Jonušo str. 3)
13.00 Registration (Nidos KTIC "Agila", Taikos g. 4)
16.00 NIDA2017 opening ceremony
16.30 In conversation "Nida is forty, Yearbook is fifty". Moderator Virginijus Kinčinaitis. Paricipants: Stanislovas Žvirgždas, Povilas Sigitas Krivickas, Aleksandras Macijauskas, Algimantas Aleksandravičius, Agnė Narušytė, Jonas Staselis, Gytis Skudžinskas, Ieva Meilutė-Svinkūnienė
18.00 Portfo.LT project. The announcement of portfolio review winners.
19.00 Main exhibition "Outside the Wall" opening (VAA Nida art colony, E. A. Jonušo str. 3).
21.00 Opening party. Kaunas Photo projection evening. (Zuikio daržas, Nidos-Smiltynės rd. 7a)
Wednesday 09.06 Time in photography
09.00 Agnė Narušytė. Photography and fictions of the tense time in contemporary art
10.00 Liz Wells (GB). Hidden Histories and Landscape Enigmas
11.00 Portfo.LT project. Dissemination of Lithuanian photography through portfolio reviews (2 h.):
11.00 Mindaugas Kavaliauskas. The role of portfolio review in artists carier, metodology
11.30 Markus Hartmann (Germany). Work after creating the work – conditions and reasons, experiences.
12:10 Artūras Morozovas. How to modernize documentary photography.
12:35 Santiago Escobar Jaramillo (Colombia). Promotion of photographers' artwork overseas. The case of Colombia
13.00 – 19.00 Book market ("Agila", Taikos str. 4)
16.00 Paulius Normantas photography exhibition opening. (Curonian Spit history museum, Pamario str. 53)
17.00 Artist talks
Sharon Ya'ari (Izrael)
Mindaugas Kavaliauskas about Oleg Truchan
Valentyn Odnoviun
Kotryna Ūla Kiliulytė
21.00 Projection evening (Varna, 3rd fl., Pamario str. 1 / Naglių str. 31)
Thursday 09.07 Film, Photography, Archive
10.00 Natalija Arlauskaitė. Photography films
11.00 Nerijus Milerius. Death in photography, film and theatre
12.00 Tomas Pabedinskas. Mythologies of Nationhood: Andrew Miksys series "Disco"
13.00 Antanas Sutkus in conversation with Tomas Pabedinskas
13.00 – 19.00 Book market ("Agila", Taikos str. 4)
14.00 Presentation of Claire Laude workshop (Nida public spaces)
16.00 Algis Griškevičius photography exhibition opening "Rituals" (Amber gallery-museum, Pamario str. 20)
17.00 Artist talks
Joachim Schmid (Germany)
Marija Šaboršinaitė
Richard Schofield (Lithuania/GB)
Paolo Woods and Gabriele Galimberti (Switzerland)
22.00 Non-canonic Lithuanian documentary film. Film selection and comentary by Lina Kaminskaitė-Jančorienė
Friday 09.08 Re-reading photography
10.00 Ieva Meilutė-Svinkūnienė. (Not)Photographic Field
11.00 Erika Grigoravičienė. Photographic approach in painting of 20th century
12.00 Virginijus Kinčinaitis. Chromo-fobia as ground to create
13.00 Presentation of Gytis Skudžinskas workshop ("Agila", Taikos str. 4)
14.00 Presentation of Gintautas Trimakas workshop (VAA Nida art colony, E. A. Jonušo str. 3)
17.00 Artist talks
Geistė Kinčinaitytė
Dovilė Dagienė
Arūnas Baltėnas
Lina Albrikienė
Jolanta Dolewska (Poland/Scotland).
21.00 Projection evening by the Neringa lighthouse
Saturday 09.09 Gallery as Space, Books as Gallery
09.00 Gabrielė Naprušienė. Copyrights and Social media
10.00 Jolita Liškevičienė. Is the book a fitting space for photography? or newest tendencies in art books in Lithuania
11.00 Lina Rukevičiūtė ir Milda Dainovskytė.  Forms of indipendance. On artist-run and other spaces
12.00 Aurimas Syrusas. The Architecture and Design of the Space
11.45 – 14.00 Have a portrait taken in a photo-studio of Dovilė Dagienė ("Agila", Taikos str. 4)
16.00 Artist talks
Algirdas Šeškus in conversation with Agnė Narušytė
Claire Laude (France/Germany)
Ege Kanar and Sinem Disli (Turkey)
Jan Williams and Chris Teasdale "Caravan Gallery" (GB)
18.30 Closing ceremony of the Symposium. Awards.
21.00 Closing party. Concert. Zuikio daržas
During whole event week in "Agila" (Taikos str. 4) you can see instalation composition dedicated to those, who at least once came to Nida symposium.
This year we will have three workshops led by Gintautas Trimakas, Gytis Skudžinskas and Claire Laude. Registration for workshops last till the August 20th by e-mail gintare@kaunasgallery.lt.
Photobook's market will be longer this year and it will last for two days. Everybody wanting to have a stand there please register by e-mail viktorija@kaunasgallery.lt till June 30th.
Entrance to the event is with accreditation. Entrance fee is 30 euros. You can register here. Registration is possible till 2017 08 28 (late ones will have a possibility to register at the event 2017 09 05-06).
Members of Lithuanian Photographers Association, students of photography and media and last year participants with bracelets with sign "NIDA2016", Neringa locals will have a free pass after registration.
Few moments from last year meeting:
Nida 2016
Lithuanian Photographers Association, 2017
www.photography.lt