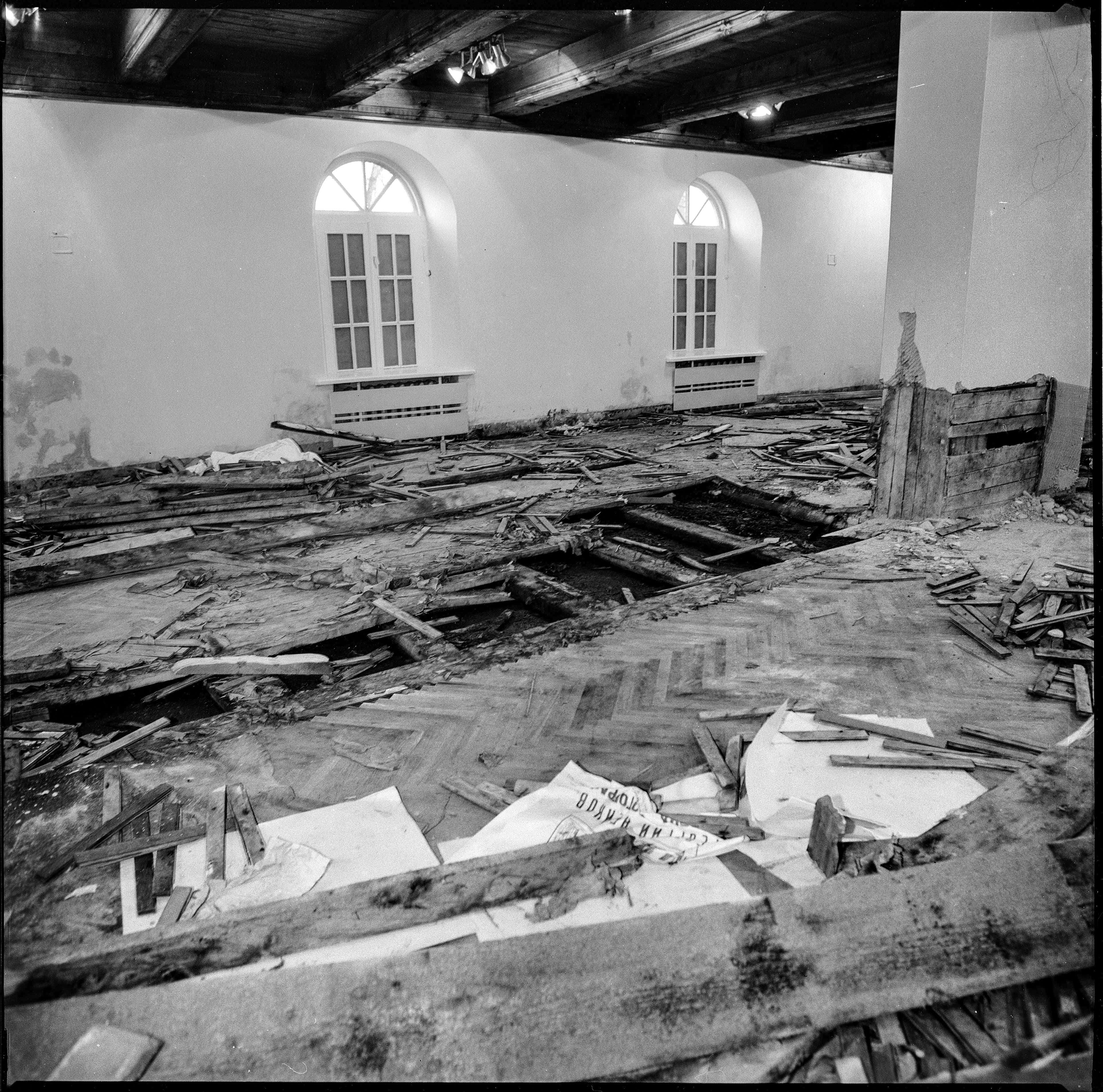 Kaunas Photography Gallery was opened on April 6, 1979. Up to this day, almost 600 exhibtions were shown, this gave Kaunas residents an opportunity to get acquainted with the works of Henri Cartier-Bresson, Luigi Ghirri, Aleksandr Rodchenko, Varvara Stepanova and other foreign authors. Gallery became a space where different generations of Lithuanian photography developed and presented their works. By commemorating 40th anniversary of the gallery, together with visitors we would like to reflect the past, present and future of Kaunas Photography Gallery.
On April 18, 5.30 pm Inventory. 1979-2019 will begin in Kaunas Photography Gallery. In the timespan of the gallery, it will mark a short break and time for reflection. During the opening no new material will be presented (although in most cases works will be displayed for the first time), instead we will try to create a space for understanding and re-thinking personal relationship with Kaunas Photography Gallery in a wider context. In order to collect as diverse materials as possible, we invite visitors to take part in our inventory. It can easily be done at home, because the experience of the gallery is not limited to its physical space. We invite everybody to share your discoveries at Kaunas Photography Gallery, Vilnius street 2, Kaunas or info@kaunasgallery.lt until May 12. Every photograph, postcard, thought, compliment or disappointment is important in our inventory.
Project is supported by Kaunas city municipality, Lithuanian Council for Culture.