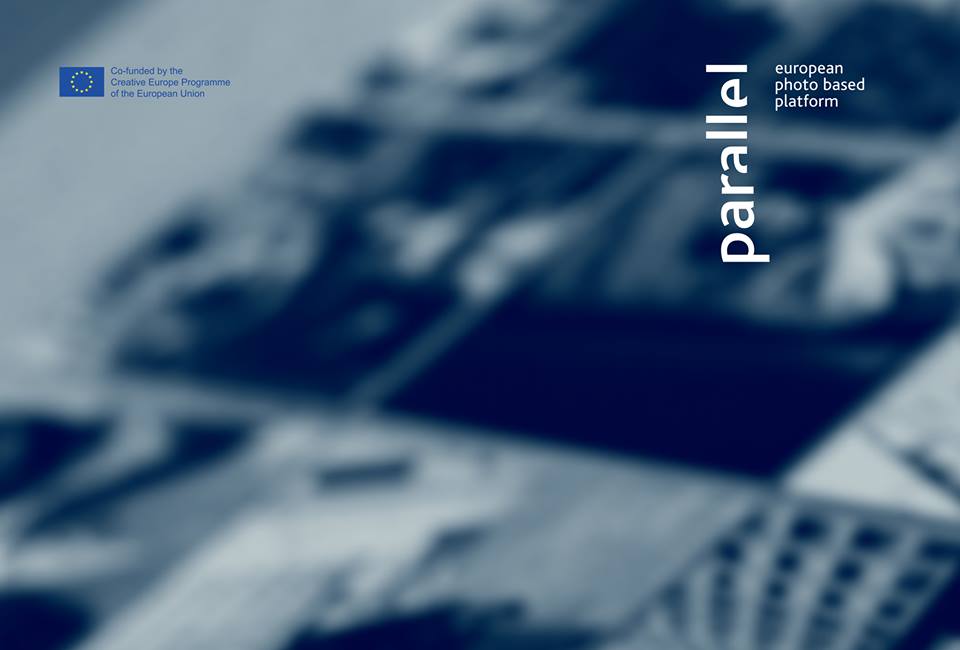 Kaunas Photography Gallery and Parallel Platform are announcing conception development workshop open call. The workshop will take place on September 17-21 in Kaunas Photography Gallery (Kaunas, Lithuania). 
Abstract
I would like to invite a group to experience and learn about different aspects of the collective creative process.
Working on a project together with other photographers is both demanding and rewarding. We will go through all the different stages of work on a joint project. We will take a closer look at how to organise the collective work including via building a network of collaborators sourced from different professions related to photography. I will share with the group my experience of co-founding and then running an international collective of photographers – Sputnik Photos – for 12 years, resulting in dozen of joint projects.
During the workshop the participants will work on their own projects on the subject of "Post-industrial Cities". We will review and comment on the projects' development on a daily basis. At the same time we will reflect on different possible approaches to artistic collaboration as well as to the final collective presentation. We will also analyse how the chosen way of collaboration determines the meaning of the individual projects and how that influences the final project outcome. The projects will potentially be published in Magazine from Kaunas "Į" no. 3.
Requirements for the participants:
Collective spirit / readiness to work in a team
Openness to receiving and giving constructive feedback
Prior research on the subject of the individual project
Presence throughout the whole 5 days long workshop
Digital camera and laptop (or other equipment to allow daily presentations of the individual projects' progress)
Jan Brykczyński (b. 1979) is a photographer who often focuses on European rural regions in his work as well as on the complex relationship between man and nature.  In 2014 he published his first book, Boiko, on rural life in the Ukrainian Carpathian mountains. His work on Icelandic farms led to him being awarded the inaugural Syngenta Photography Award. This allowed him to create The Gardener, a project on urban farming, published by Dewi Lewis Publishing in 2015. Jan's work has been exhibited in collective shows in Deichtorhallen, the Noorderligcht Gallery and in the Musée de l'Elysée. He has been awarded various grants, such as the EPEA, European Cultural Foundation and Visegrad Fund. He is a founding partner of Sputnik Photos, an international collective of photographers that focuses on transformations taking place in post-Soviet states. Jan is also a lecturer at the Institute of Creative Photography in Opava, Czech Republic, and mentor at the Sputnik Photos Mentoring Programme.
About Parallel Platform
PARALLEL is a platform that brings together 18 creative European organisations committed to promoting cross-cultural exchanges and mentorships, in order to set new standards in contemporary photography. Members include museums, galleries, festivals, art schools and publishers – 18 of the most vibrant European cultural hubs, from16 countries, that will participate in selecting and hosting new artists and curators, organising exhibitions and promoting artistic networking. PARALLEL intends to remove artificial boundaries between artists and curators to create grounds for promoting a horizontal way of working and new forms of artistic cooperation through a process that instigates encounters to promote synergies and cross-fertilisation. PARALLEL is designed and led by Procur.arte and is supported by the Creative Europe Programme (2017 – 2021).
Submission Requirements
– One project, with 10 – 20 images
– Brief project description
– CV
Please send your applications to info@kaunasgallery.lt until June 24th.
Workshop is by Kaunas city Municipality, Lithuanian Coucil for Culture and Creative Europe Programme.
Photograph by Inga Navickaitė.