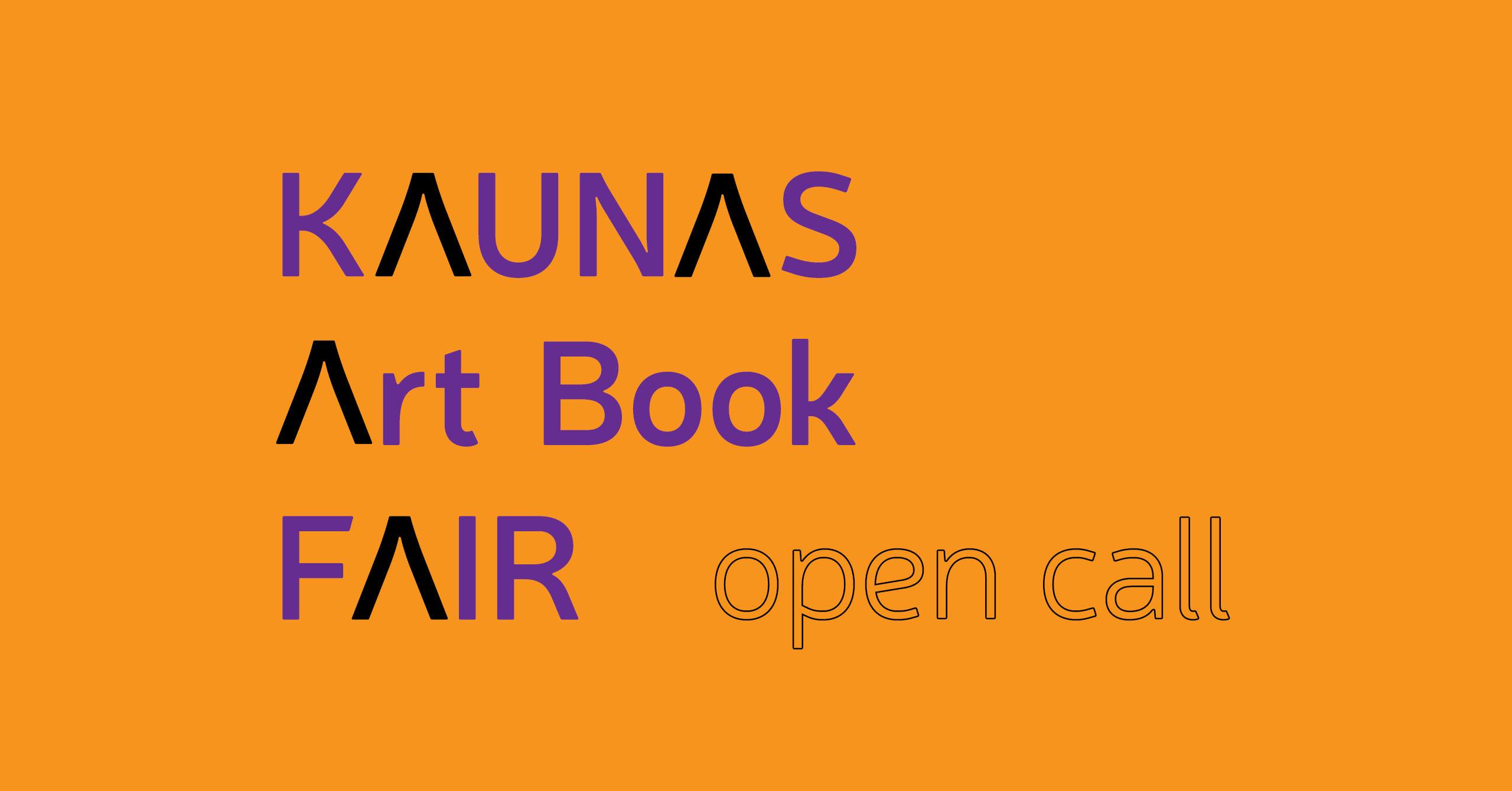 This year marks the beginning of a new initiative in Kaunas' art field – it's first ever art book fair – Kaunas Art Book Fair. Today, when participation of Lithuanian artists in art book fairs abroad is a usual practise, Kaunas Art Book Fair seeks to establish Kaunas and Lithuania as an important node for discoveries and networking within the international map of publishing. This event is organized by Kaunas Photo Gallery together with Six Chairs Books. We aim to vibrantly activate the city's field of art publishing and to raise questions regarding content and value of the art book. The Kaunas Art Book Fair will be free and open to the public. It will take place in Kaunas Photo Gallery on 16-17th of November.
The fair will combine several approaches that will represent and analyse the publishing processes. Publishers, artists, collectors, bookshops, and other initiatives from Lithuania and abroad are invited to present and distribute their publications at the event. During the fair, there will be a variety of book exhibitions, lectures, presentations, book signing sessions, discussions and workshops about bookmaking. By creating a platform for meeting and dialogue at this two day event, the Kaunas Art Book Fair seeks to grow and foster community for both art books' readers and publishers.
The direction of the event is represented by the keywords: art albums, photo books, zines, journals, catalogues, limited edition, independent publishing and autonomy, freedom to experiment and create, paper and polygraph, margins and peripheries.
Information for the participants:
Registration form: https://forms.gle/Hjpv7RXo44sGQLop9
Deadline for the open call: 16th of September
Selected participants will be contacted by 30th of September.
Kaunas Art Book Fair is organized by Kaunas Photo Gallery
Educational program is curated by Six Chairs Books
Event is partially financed by Lithuanian Council for Culture
We invite to follow news on Instagram account @kaunasartbookfair
First edition of Kaunas Art Book Fair is still searching for sponsors! If you're interested in the mission of this initiative, please contact us via kaunasartbookfair@gmail.com.