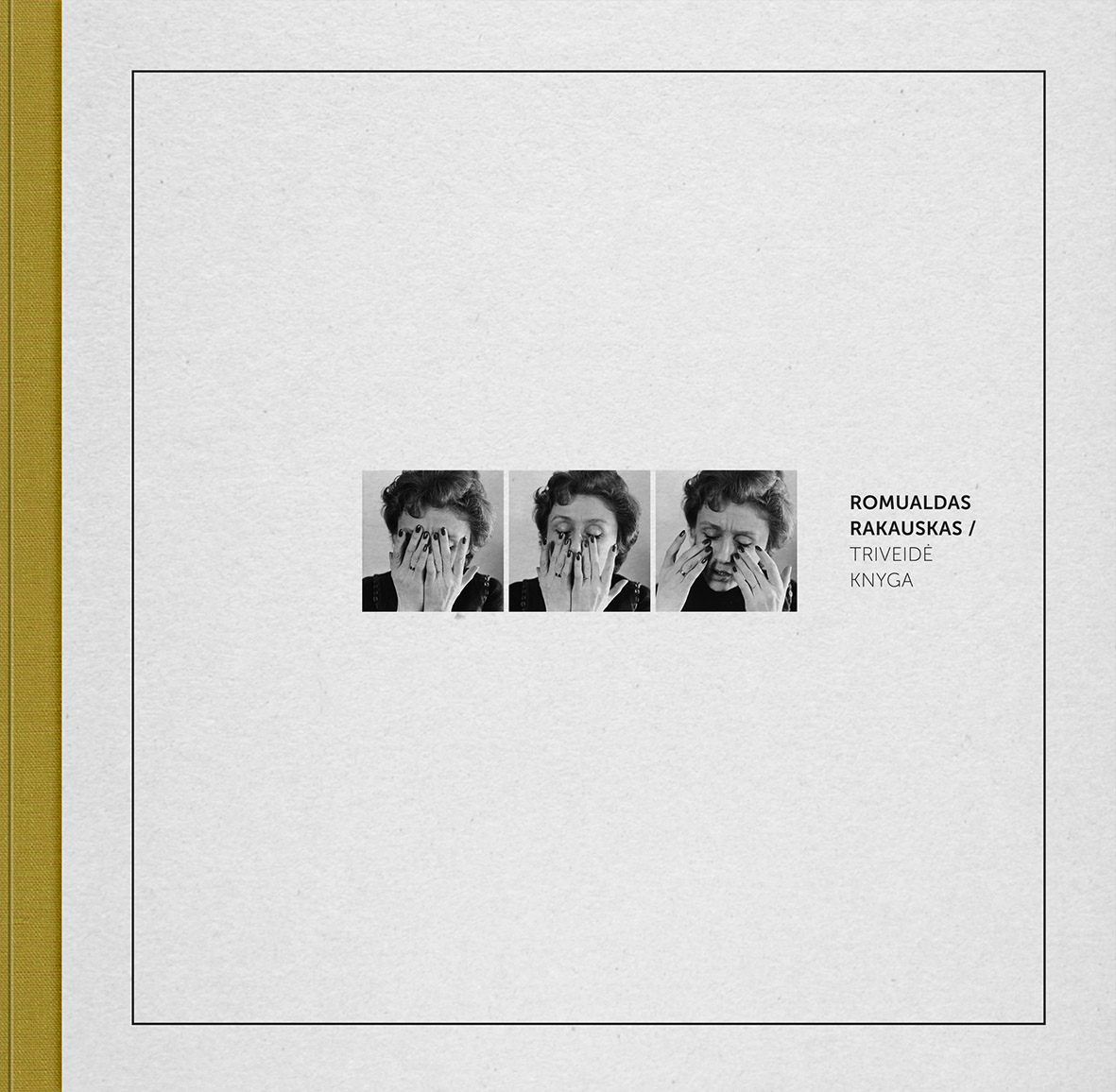 During the Gallery Weekend Kaunas Maria Kapajeva, an artist in residency at Kaunas Photography Gallery, will be creating an interactive exhibiting work in collaboration with the local participants. Together with the participants and other visitors of the space, every day she aims to create new narratives, new stories, new collages from the photographs and texts she has used for her first dummy book "You Can Call Him Another Man" (previous title was 'Reading Apocrypha").
The photographs came from her father's archive and carefully selected by Maria for creating a new story of young man, her father, before his marriage to her mother and Maria's born. The photographs are mixed with the texts, purpose of which is to lead or possibly mislead the narratives. These extracts were borrowed from Italo Calvino's book "If on a winter's night a traveller". Kapajeva says: " I am interested to create a space, which let us have various discussions around archives and story telling based on the archival images focusing on family archives  and stories behind them: what our family photos tell us, how much we know about them and how much truth in what we know. Nowadays, when family albums went to the history of photography, I am interested to use an experimental collaborative approach to play with images of my family but also to invite people interfere with their families' images and build up new narratives together".
The project will be run for three days: 12-14 May, 2017 at Menų Bankas, Laisvės al. 84b. If you are interested to collaborate with Maria on this project and be one of the participants, please email gintare@kaunasgallery.lt a few sentences saying why you are interested to collaborate. Ideally you need to be available for all three days (or at least for two out of three). The working time on Friday will be from 3pm to 6 pm and from 1pm to 5pm on Saturday and Sunday. 
Together with this project, Maria also will exhibit a new ongoing work "Mapping my mom", which she will create at the space specially for this week.
***
Maria Kapajeva is an artist from Estonia who works and lives in London. Her work has been shown internationally including Berlin Feminist Film Week (Germany/2017), One Fest Goa (India/2016), Brighton Photo Fringe (UK/2016), Tartu Art Museum (Estonia/2015), Auckland Photography Festival (New Zealand/2014) and Harn Art Museum (USA/2014). Maria's dummy book was shortlisted for UNSEEN Dummy Award (Netherlands/2016) and selected for TOP 10 for Dummy Award at Riga Self-Publish (Latvia/2016). Last year Maria was awarded Gasworks & Triangle Network Fellowship to go to Kooshk Art Residency in Iran. Previously she was selected for Narva Art Residency in Estonia (2016), FATHOM residency by Four Corners Film in London (2015) and Bridge Guard residency in Slovakia (2014).
Her multicultural background drives her practice to mine a diverse spectrum of cultural identity and gender issues within historical and contemporary contexts. She works with stories and histories she finds in archival photographs, old family albums or on flea markets. She deals with political and social issues of the past and questions how they form the present of people, whose stories got forgotten or about to disappear. Using photography as a start point, Maria works with video and installations, which often contains of found objects or unique pieces she creates with photography, various printing or stitching techniques.
Project is partly supported by Lithuanian Council of Culture