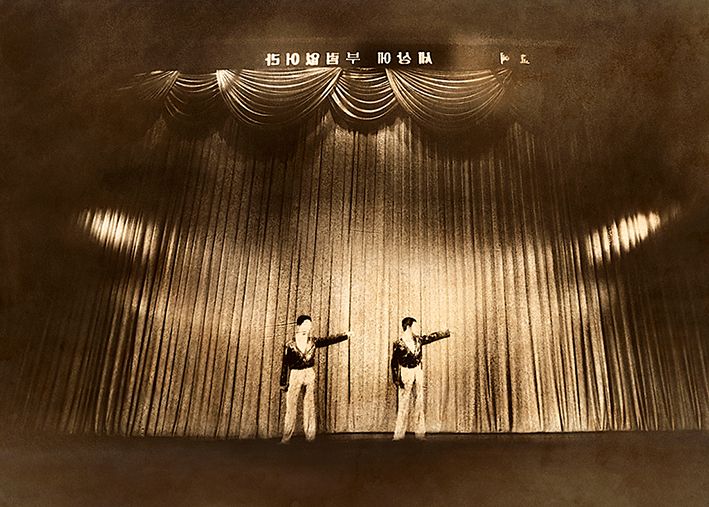 On 12th of May, 6.30 pm. the exhibition Korean Dreams by Canadian photographer and contemporary artist Natalie Daoust is opened in Kaunas Photography Gallery, this event is a part of Gallery Weekend Kaunas program.
Photographer Nathalie Daoust's newest project, Korean Dreams, is a complex series that probes the unsettling vacuity of North Korea. Piercing its veil with her lens, these images reveal a country that seems to exist outside of time, as a carefully choreographed mirage. Daoust has spent much of her career exploring the chimeric world of fantasy: the hidden desires and urges that compel people to dream, to dress up, to move beyond the bounds of convention and to escape from reality. With Korean Dreams she is exploring this escapist impulse not as an individual choice, but as a way of life forced upon an entire nation.
Daoust deliberately obscures her photographs during the development stage, as the layers of film are peeled off, the images are stifled until the facts becomes 'lost' in the process and a sense of detachment from reality is revealed. - Samantha Small
Since my very first experiments in photography I have been fascinated by human behavior and its various realities, by the ever-present human desire of living in a dream world. The aesthetic of my new project continues this visual exploration at the border between dream and reality, yet this time it embraces escapism of a country and the act of loosing oneself within it. – Natalie Daoust
Exhibition runs until 18th of June.
Exhibition is partly supported by Lithuanian Council of Culture and Embassy of Canada to Lithuania.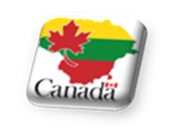 More about Gallery Weekend Kaunas events: https://www.galleryweekendkaunas.lt/