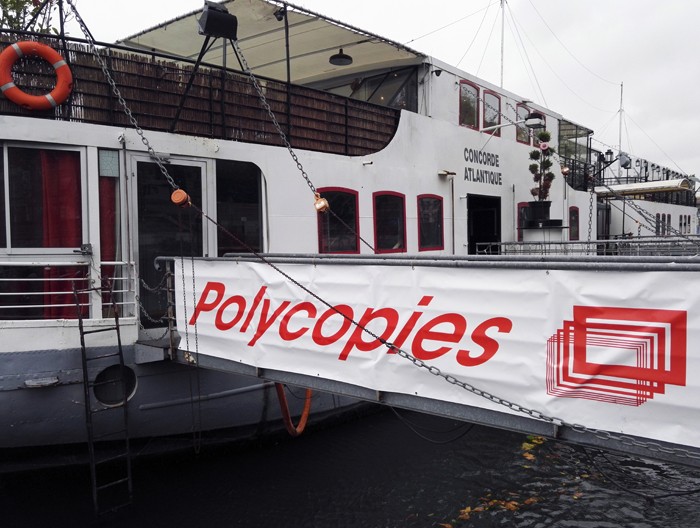 We are glad to announce, that for the fifth time in a row Kaunas gallery is participating in photobook event Polycopies, which takes place during Paris Photo fair, November 7th-10th.  Polycopies is a photobook fair that attacts amateurs, collectors, photographers and publishers, that share a common passion for photobooks.
This year is really special for us since book by Estonian artist Maria Kapajeva "You can call him another man" is shortlisted in Paris Photo–Aperture Foundation PhotoBook awards, First photobook category. On Saturday November 10th 12 pm M. Kapajeva will be signing her book.
At the fair Kaunas Photography Gallery is presenting newest books by Lithuanian photographers such as Rimaldas Vikšraitis, Aleksandras Macijauskas, Mindaugas Ažušilis and others.
Lets meet at Polycopies:
Wednesday: 13:00 – 21:00
Thursday: 11:00 – 21:00
Friday: 11:00 – 21:00
Saturday: 10:00 – 19:00
Event takes place on the boat Concorde-Atlantique below the Musée d'Orsay.
Berges de Seine, Port de Solferino
face au 23, quai Anatole France , Paris, France
www.polycopies.net
The participation in the fair is partly supported by Lithuanian Council for Culture.