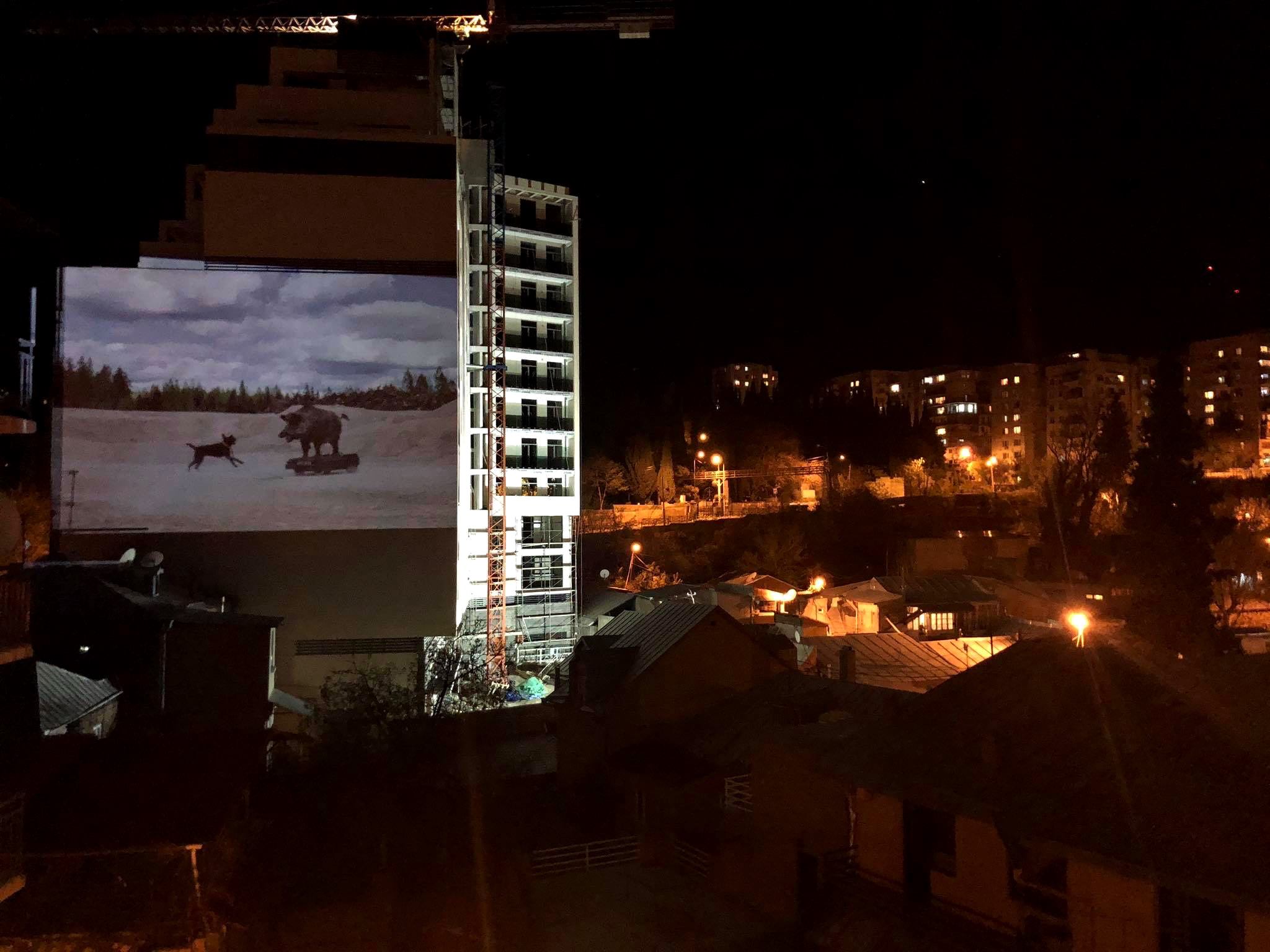 The Tbilisi Museum of Photography and Multimedia and the Tbilisi Photo Festival send a special birthday present from Georgia to Kaunas. On May 23rd, 10 p.m. In cooperation with Kaunas Photography Gallery an evening of projections presenting Georgian photography will be held in Eiguliai district, Ukmergės str. 4. The event will feature works by Boris Shaverdyan, Levan Kherkheulidze, Rezo Kezeli and other photographers.
Since the start of the nationwide lockdown in Georgia, the Tbilisi Photography and Multimedia Museum, together with our partners Adjara Group and the Tbilisi Photo Festival, has initiated a series of Night of Photography screenings to express solidarity with the different communities around the world during this period of global quarantine. 
The museum provides selected slideshows from its multimedia archives in order to enable volunteers who have a projector and a facade on which to project to create their own Night of Photography in their neighborhood. Screenings have been held in various locations in Tbilisi, the village of Latali in Svaneti at 1,500m above sea level in Georgia, different neighbourhoods in New York and Los Angeles in the USA, and the Slovene capital Ljubljana. 
The first Night of Photography was organised on March 27th in one of the old neighborhoods in Tbilisi, with the technical support of one of the residents of 50 I. Gogebashvili Street. Photos by Georgian and international photographers were projected, sharing the work usually exhibited in the TPMM with residents and passersby alike.