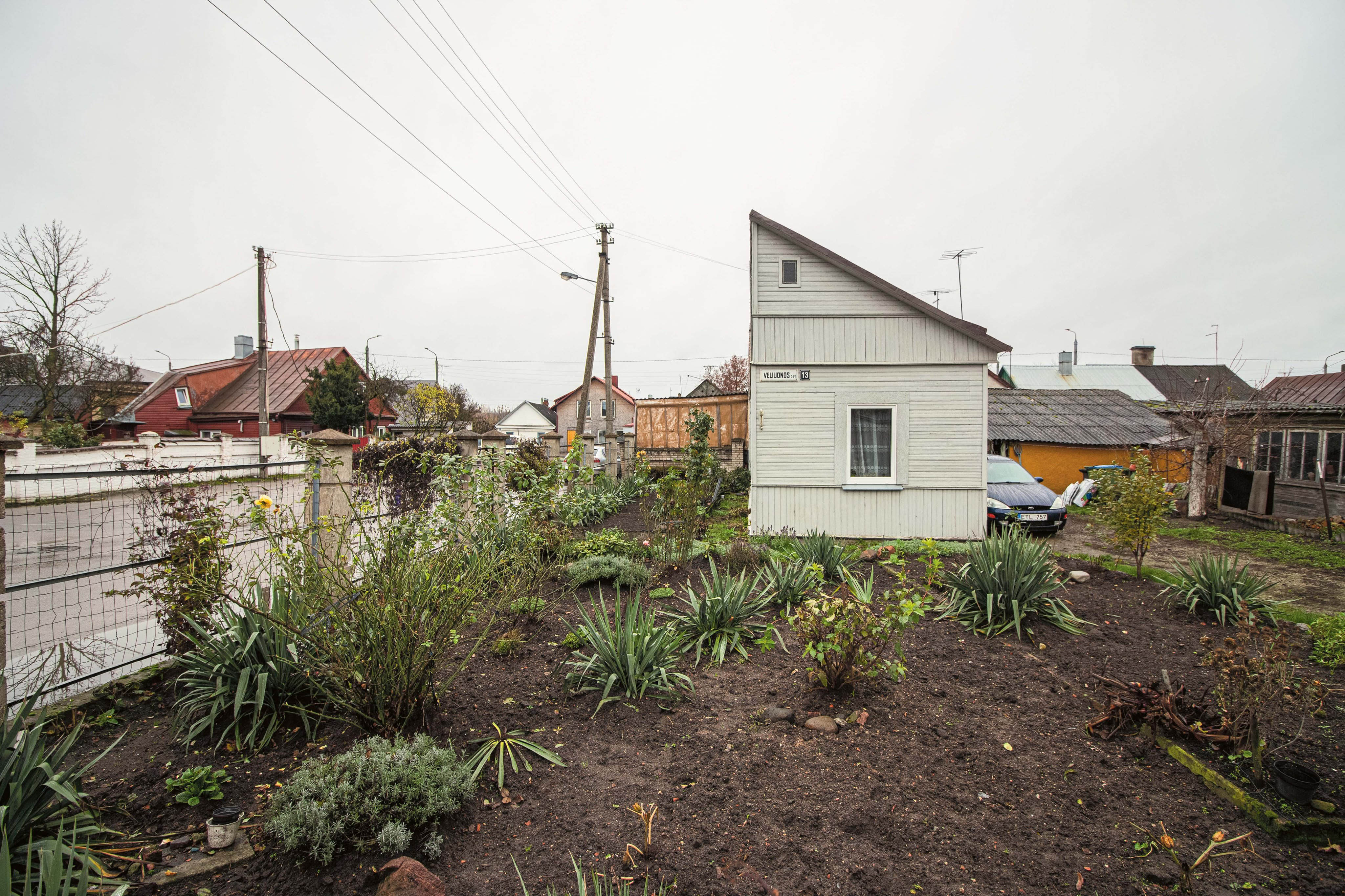 Exhibition runs January 9th – February 9th.
On January 9th, 5:30 p.m. opening of the exhibition "Half Houses" by Inga Navickaitė-Drąsutė will take place at Kaunas Photography Gallery. 
Vilijampolė was established in 1652, when Janusz Radziwiłł invited foreign merchants and artisans to settle in Kėdainiai and Vilijampolė, which was being built at the time. Already in the early 18th century, most inhabitants of the town of Vilijampolė were Jewish. In 1919, the town was incorporated into Kaunas. After the bridge to the city centre was built, Vilijampolė started changing: in 1918–1940, as a result of industrial expansion, the district was becoming more ethnically diverse. A number of land plots, newly formed during the land reform, were assigned to landless peasants, workers, and civil servants. As a result, mostly one- and two-story houses were built here in the 1920s (that was also when the half houses first appeared in Vilijampolė). During World War II, the Vilijampolė Jewish ghetto was established, which was turned into a concentration camp on 15 September 1943. Out of 37,000 Kaunas Jews, less than 3,000 survived the Holocaust.
The "Half Houses" project, which started as an aesthetic riddle (is that house not lacking its second half?), returned to Vilijampolė's streets and yards several times in the recent years, was constantly re-thought and re-imagined, and discovered more and more context. The feeling of compositional lack that visits us when we are looking at the empty space next to Vilijampolė's half houses is a forceful reflection of the loss experienced here: the missing half of this city's history. However, neither the half houses nor their inhabitants seem to forget that which was lost—its legacy can be heard even in a short chat that interrupts the daily toil.
Julija Račiūnaitė
Inga Navickaitė-Drąsutė (1990) is a graphic designer, photographer, illustrator. She received Bachelor's and Master's degrees in Applied Graphics at Vilnius Academy of Arts, Kaunas Faculty, and gave bookbinding and character design development lectures at the VDA KF Department of Graphic Arts. I. Navickaitė-Drąsutė has created three artist photobooks – "Bedančiai", "Desentimental" and "Half Houses". She also designed publications by R. Vikšraitis, V. Šonta and other authors.
Exhibtion is partly funded by Lithuanian Council for Culture.
Exibition partner: Kaunas Regional State Archives. 
Exhibition runs until February 20th.