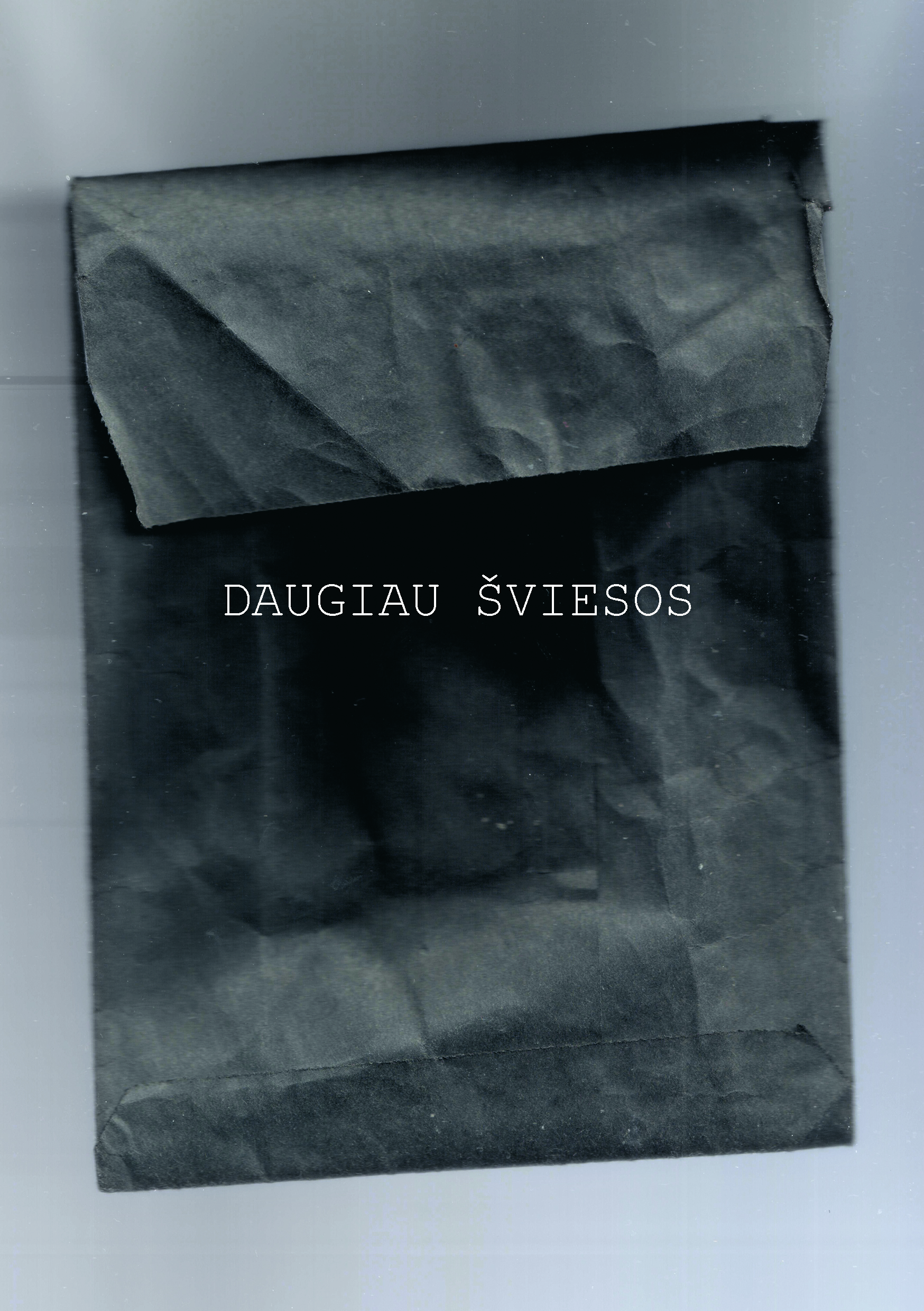 "More light" – a painters' group photography exhibition, joining the artists of several generations. As a view is an inevitable part of the creative work for both photographers and painters, so light is a common denominator for painting and photography.
Speaking of the creative process – starting from casual daily observations, an idea, originating of a motive to final result – the involvement of a fixed image is inescapable throughout this time flow. Painters very often use the photography media to capture their observations, but it does not mean that it is or it has to be a particular specific image, a thing – it may as well be an emotion that the artist is aiming to capture, a colour, light, a shadow, which will be a starting point in the creative process – painting.
Although these pictures are the working material, "documents" of the creative process for the painter, often they might be considered  a finished work of art.
Through photography, the artists open a temporary perspective in their works, expressing relentless thirst of human certainty, coming in the culture of scenery and shallow visuality.
Integrated into painting, photography helps us expand the conceptual expression and expose the time slip, the intersections of the past and the present, subjects of the individual and collective memory and temporality of human existence.
Artists: Arūnas Vaitkūnas (1956-2005), Laima Drazdauskaitė (1947), Eimutis Markūnas (1959), Aušra Barzdukaitė-Vaitkūnienė (1962), Jūratė Jarulytė (1973), Židrija Janušaitė (1973), Agnė Jonkutė (1974), Jovita Aukštikalnytė-Varkulevičienė (1977), Milda Gailiūtė (1984), Giedrius Zaura (1985), Aistė Dabkevičiūtė (1986), Karolis Vaivada (1987), Povilas Ramanauskas (1987), Rosanda Sorakaitė (1988).
Curator: Povilas Ramanauskas
Project "Daugiau šviesos" / "More Light"  is funded by Kaunas City Municipality and Lithuanian Council For Culture
Exhibition opening: 2015 06 04, 17:30 h.
Exhibition runs: 2015 06 04 – 06 28