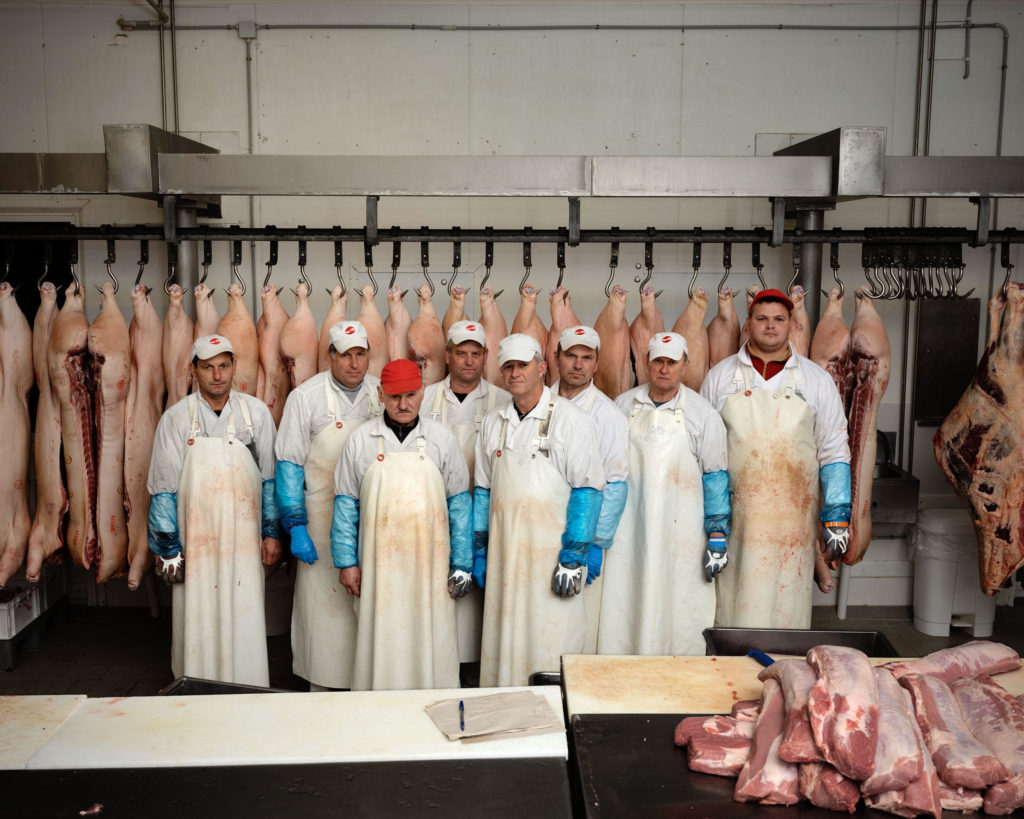 After two-month break Kaunas Photography Gallery will be open to the public again. The exhibition "The Former Capital" by Rob Hornstra and Arnold van Bruggen opening up on May 12th. Last year the duo from the Netherlands started developing the project " The Europeans" in Kaunas Photography Gallery residency programme.
"The Europeans" is a new project by photographer Rob Hornstra and writer/filmmaker Arnold van Bruggen. Traveling from region to region and from theme to theme in this multi-year project, they work on creating a 21st century time piece on the European Heartland. Hornstra and van Bruggen see Europe on the eve of drastic change. Populism and authoritarianism are on the rise, ghosts from the past seem to return. Europe is in a state of flux. The financial and migration crisis seem to have been averted, but the political aftermath seems to be just beginning. Where some political forces are seeking refuge in a united Europe, others are turning away from it vociferously. The European Union is the favorite scapegoat of national politicians, even though more and more issues are regulated at European level. The media and politicians are distrusted, and this distrust seems politically powerful, although according to polls and statistics the majority of the population in Europe is often both happy and prosperous at the same time.
"The Former Capital" is the first regional chapter of The Europeans. It's published as a book, an exhibition and a virtual walkthrough. "The Former Capital" is a region where in the wake of newfound independence, nationalism and militarism are on the rise. The search for a strong, own identity is strengthened by a stagnating economy and the consequences of depopulation. The surge of globalism, open borders and a new morality often clashes with those clinging to the values of the conservative class.
Rob Hornstra, born in 1975 in the Netherlands, is a Dutch photographer of predominantly long-term documentary projects. He is currently also head of the photography department at the Royal Academy of Arts in The Hague. See: 
www.robhornstra.com
Arnold van Bruggen, born 1979 in the Netherlands is a Dutch writer and filmmaker. Together with Rob Hornstra he made the longterm 
The Sochi Project
 about the region around Sochi, where the Olympic Games were held in 2014. See: 
www.prospektor.nl
Exhibition admission is free. Visitors are required to wear face masks, groups of more than 2 people are not allowed in, except families and people with special attendants. Please keep 2 m social distancing.
Exhibition runs through June 14th.
Exhibition is supported by Lithuanian Council for Culture and European Cultural Foundation.