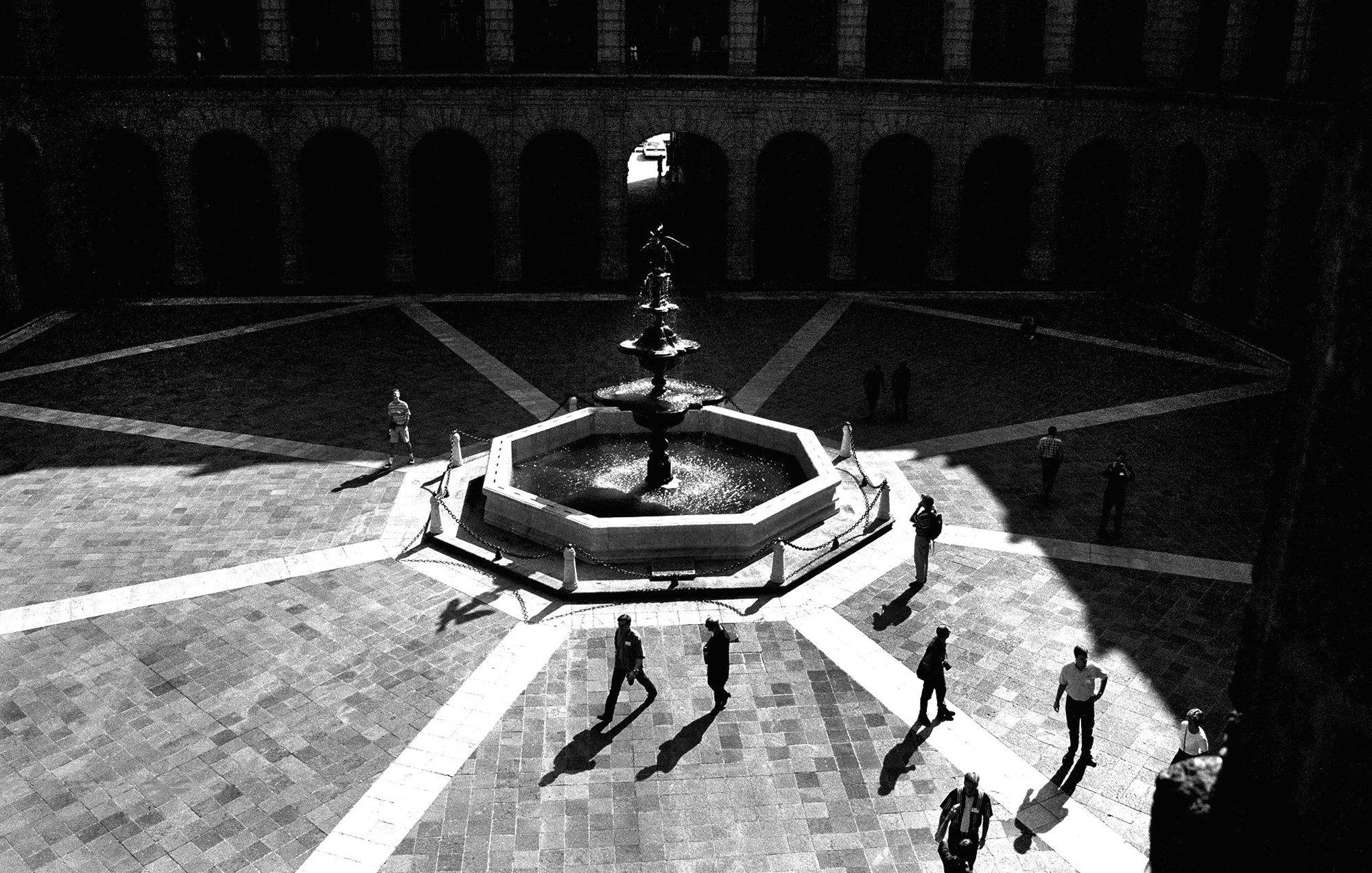 On November 28th, 5.30 pm. Kaunas Photography Gallery will be opened exhibition "Romualdas Augūnas. Photographs".
Romualdas Augūnas (1938) belongs to a generation which formed "The School of Lithuanian Photography". Artists of this generation were united in their humanistic outlooks and in their faith in humanness as a universal value that connects all people. This universality becomes especially clear in the travel photographs taken by the author. Despite long distances and cultural differences, Augūnas took pictures in faraway lands and during mountaineering hikes to look for various expressions of humanness. <…> He also got further away from the mentioned school of Lithuanian photographers in an artistic sense, welcoming suggestions to explore the outskirts of the humanistic world. From a creative perspective, the journey away from the Lithuanian photography that basically shaped Augūnas was as exotic as the destinations themselves. Bursting out of the typical humanistic angle that the author is quite familiar with, he finds new motifs to replace the existing ones – the new ones are not that optimistic and a bit more difficult to "read". <…> 
Such works by Augūnas, unlike other examples of humanistic photography, don't focus on life being a series of the discussed "decisive moments". Life isn't always based on humanness and human values here. Some aspects of everyday life captured by the artist raise many questions and don't provide clear answers. What happened before the photographer took the image? How did the fates of various individuals develop later? Did those people stop just for a brief moment of rest, or do they live their lives without any apparent plans? Perhaps taking photographs when you're travelling makes it easier to raise existential questions than raising them while strolling around a landscape you know very well, observing the routines of your fellow countrymen – the routines that you would feel uncomfortable questioning. <…> 
The author finds the courage to go on a creative journey to the outskirts of humanistic photography, coming back from this journey with bags full of reflections of a certain life, meaningfully expanding the panorama of his creative path in an aesthetic as well as worldview sense.
The text is based on article "Journey to the Outskirts of Humanistic Photography" by Tomas Pabedinskas. 
The exhibited photographs belong to Lithuanian Photographers Association foundation.
The exhibition is supported by the Lithuanian Council for Culture.