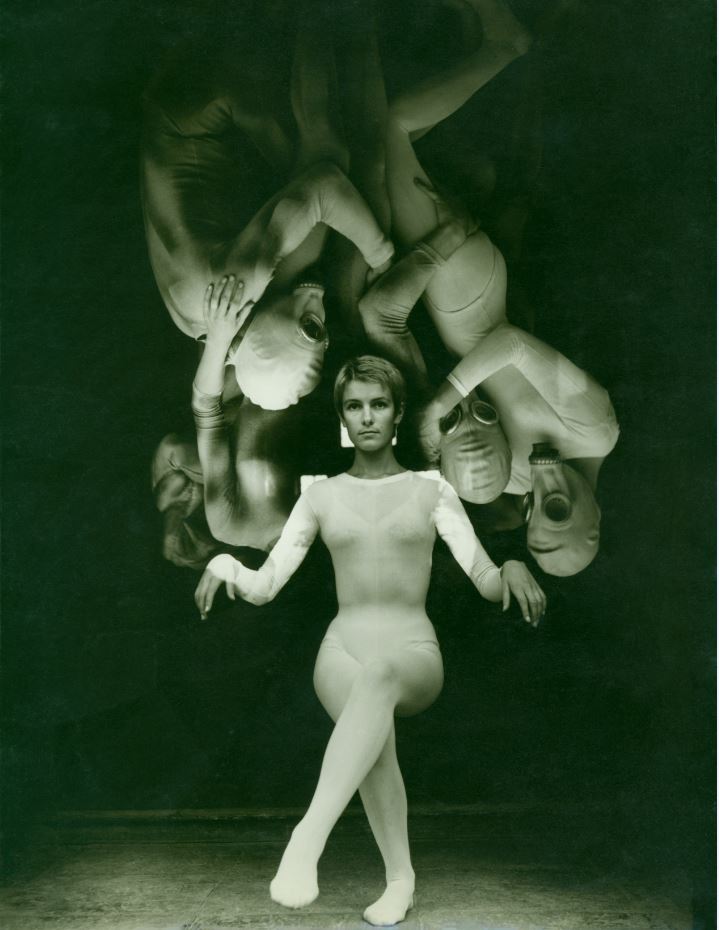 On the 26th of October, 5.30 pm opening of Vitas Luckus exhibition "Mimes" will be held in Kaunas Photography Gallery. This exhibition is dedicated to the 50th anniversary of the Kaunas pantomime troupe.
From 1968 to 1972, photographer Vitas Luckus (1943-1987) used his unique visual style to capture the plays, breaks, life moments and rehearsals of the legends in Lithuanian theatre history – director Modris Tenisons (born in Riga, 1945) and his experimental, youthful pantomime troupe which stood out for their original manner of movement. The series Mimai [Mimes] is quite an exceptional one for V. Luckus, and these photographic experiments became some of the first attempts in Lithuania's conceptual photo art. All of these artists of different disciplines had a similar way of thinking while creating their artworks – this shows just how free the cultural and mental breakthrough was in Kaunas at the time.
The exhibition will host not only the better-known works by V. Luckus from the photography museum in Šiauliai but also photos printed from the negatives found in the artist's USA archives, all creating a unique picture of a distinctive cultural phenomenon – the impressive pantomime troupe. The photographer himself wrote of this series: "I was looking for the right form in Mimes, a form I could shoot instead of paint. I lived pantomime. There were no actors, directors, artists or photographers – we were all equal and everyone played their role how they saw fit".
What links the photos of V. Luckus to the plays of M. Tenisons is the fact that both creators have purified the form to the maximum and have still kept it under control, being able to carry a powerful message without any words. A human and the limitless spectrum of personal emotions is at the core of their art.
Tenisons, while talking about the troupe and the principles of their work, has noted: "The whole team is like a single person, a single thought on stage. […] Movement is the beginning. Movement by humans, by nature, movement of someone's eyes or hands. Movement of thought or the one of human relationships. […] We're creating a play from the world around us but the main idea, the main object behind every play is the person. A human being with his or her problems and movements of the soul – suffering, happiness. […] We're trying to invent a language that could show us human beauty and the depth of emotions. We need to express our world, and a person is at the very centre of it".
Organisers: Vitas Luckus Photography Centre, Šiauliai "Aušra" Museum's Photography museum, Kaunas Photography Gallery, Tatjana Luckienė-Aldag, Modris Tenisons.
The project is financed by the Lithuanian council for culture and the Ministry of Culture.