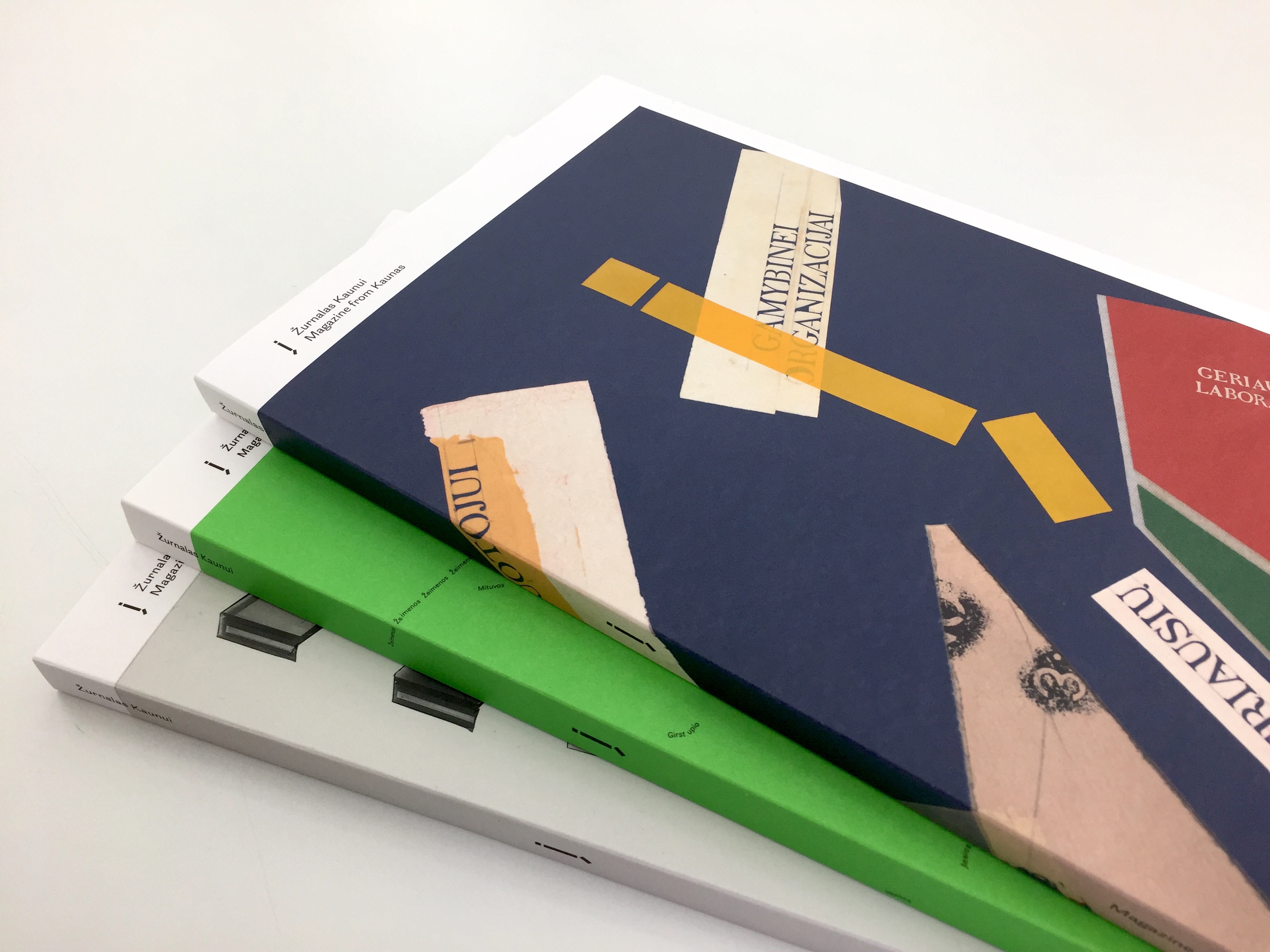 Kaunas Photography Gallery invites to create the newest issue of the Magazine from Kaunas "Į". Fourth year in a row the project offers an opportunity to analyse Kaunas city and explore its inner processes happening beneath the representative façades, everyday stories and experiences of the residents.
The topic of this year's issue – influences of different nations and cultures on the city of Kaunas. Although dictum that Kaunas is ethnically and culturally a Lithuanian city has become a norm, in a newest issue of the journal we seek to question this belief and take a closer look at the ethnic minorities as well as the influences of different nations that have been forming and still forms city's identity. Publication will also emphasise another integral, but underrepresented part of the city – initiatives and communities that remain outside of official culture's scope.
The invitation to become a co-author of the publication is open for everybody, who fosters the idea of multicultural Kaunas – residents, newcomers, professional and amateurs of art, literature, journalism, photography and design. More important that experience is desire and availability to participate in all parts of the workshop. The workshop will focus on skills necessary for independent creative work and it will encourage to create oral, visual and other narratives simultaneously allowing to familiarise with the processes of content creation and publishing.
This year's workshop will be led by the artist Akvilė Anglickaitė, designer Miglė Ceinorytė, philosopher Viktoras Bachmetjevas and the team of Kaunas Photography Gallery. Klavdij Sluban will be the mentor of photography. You can read more about him here. Creative process will happen in collaboration with Kaunas Cultural Centre of Various Nations, Vilnius Academy of Arts Faculty of Kaunas, Vytautas Magnus University, Kaunas University of Technology, "Kaunas European Capital of Culture 2022" program "Memory Office" and other partners.
First stage of the workshop, dedicated to the development of ideas, will take place on 7-9th of October
One session of the workshop and intermediate presentation of ideas will take place during the Citytelling Festival organised by Kaunas European Capital of Culture 2022 on 23rd of October.
Session for the lay-out of the publication is scheduled for 18-22nd of November.
Forth issue of Magazine from Kaunas "Į" will be published in the mid-December.
Kaunas Photography Gallery invites to send free form sketches and descriptions of the possible idea/story that corresponds to the topic of Kaunas as a multicultural city until 3rd of October, 6 pm. In addition to that, CV or portfolio is expected. Application should be sent to info@kaunasgallery.lt. Selected participants will be informed on 4th of October.
Project is partially financed by the Lithuanian Council for Culture.